Our compactly designed range of electrical load bank is a device used for developing electrical load and applying the same to an electrical power source to convert or dissolve the power output resulting from it. The load provided by the load bank can be effectively controlled with the aid of control devices, resulting in suitable functioning.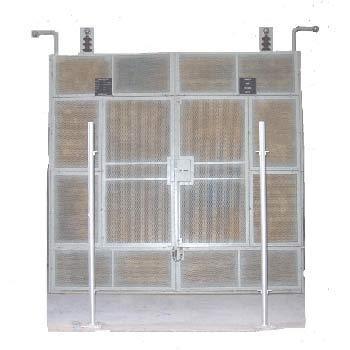 High Voltage Electrical Load Bank
High Voltage Electrical Load Bank (10.4MW -80kV- 0-130 Amp in Step of 1Amp), applies the load to the electrical power source and dissipates the resultant power output from the source. Load bank accurately mimics the operational load that a power source will see in actual application. It is a self-contained, unitized, systematic device for developing electrical load and applying the same to an electrical power source for converting or dissolving the power output.
Features 
Power : 10.4MW
Voltage: 80kV DC
Current : 0-130Amp
Selection: In step of 1A
Duty :1S ON – 500S OFF
Cooling : Force Air Cooling (Fan / 415V, 3Ph AC)
Di-electric Insulation : 161.5kV  DC 1 Minute
Dimension : 3 (W) x 2 (D) x 3.2 (H) Mtr.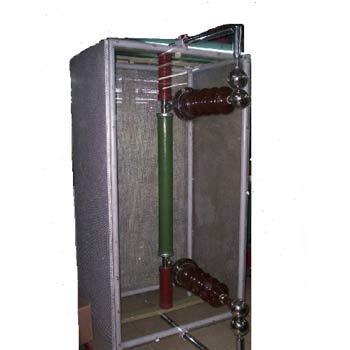 Load Banks
The load banks (Major Projects) that come from us are designed to be portable, and are used for laboratory and manufacturing usage. These load banks are intended to deliver output current at a medium-high voltage with precise regulation and employ a reliable and linear method.
Features 
25kW /5000Amp Water cooled Resistor
10kW/316V Forced Air cooled Load
10.8MW/80KV Forced Air cooled Load
20kW/1000Amp Forced Air cooled Load
48V/300Amp Forced Air cooled Load
192kW/160Amp Oil cooled Load
168kW/140Amp Forced Air cooled Load
2MW/40kV Natural air cooled
415V/120kW Resistive & Inductive Load
3MW/690V Load Forced Air Cooled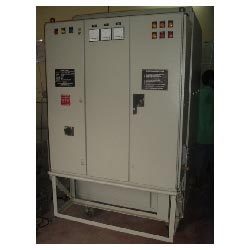 Electrical Load Banks
Over the years, we have established our credibility as a successful manufacturer and supplier of Electrical Load Bank (120 KW 415V 3Ph 4 Wire 50Hz PF (1.0/0.8)). These are designed and developed with the help of highly sophisticated machines at our manufacturing facility and also pertain to various international quality standards. Our product can be availed at industry leading prices. Other features of this product are briefly described below:  
Features :
Power : 125 KW Voltage: 415V 3Ph 4 Wire 50 Hz
Power factor : 1.0 & 0.8
Selection Of  Power : 0-5Kw, 5Kw, 10Kw, 10Kw, 20Kw, 20Kw, 50Kw
Cooling : Force Air Cooling (Fan / 415V, 3Ph AC)
Portability : Castor Wheel , Handle & Lifting Hooks
Indicators : Digital Voltmeter & Load Manager
Main ON-OFF : Isolator
Dimension : 1700 (L) x 1200(W) x 2200 (H) mm
Control Panel : Remote Control Panel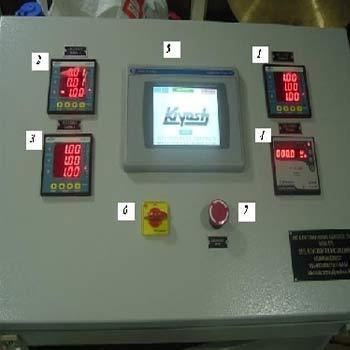 PLC Panel For Load Bank
We are offering PLC Panel For Load Bank that are available in designs of the banking pattern that helps to improve the desired power factor for all kind of loads. These APFC panels are provided with automatic control switch that controls the load power factor by sensing various available parameters.
AC Load bank 1
AC Load bank 2
AC Load bank 3
DC Load bank
Touch Screen (HMI)
Rotary ON/OFF Switch
Emergency Stop Switch
Water Cooled High Current Load Resistors
Heat transfer of Water Cooled High Current Load Resistors is based on either natural or forced convection. In natural convection the heat is conveyed by the rising air from the heating elements. If high power is required, then fan assisted cooling can be used. Typical applications include load resistors of frequency converter drives of e.g. cranes, oil rigs, rolling stock equipment and various industrial applications.
Features:

Power: 25KW
Voltage : 5V

Current: 5000A Continuous

& 7000A for 1 Min




Cooling: Circulating Water

Additional Information: